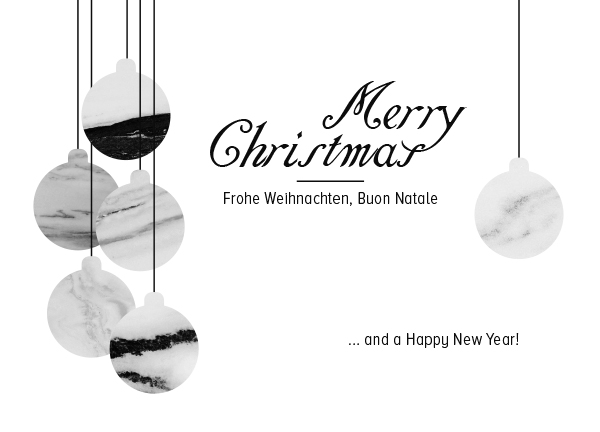 Merry Christmas and a happy New Year 2021!
We would like to thank you for the good cooperation and the trust you have placed in us.
Our office will be closed from 23/12/2020 to 11/01/2021. The marble factory will start its production again on Monday, 18/01/2021. For urgent enquiries please contact office@covelanomarmi.it.